EASE on Down The Road with us virtually April 28, 29, 30th en route to The Capital City July 28-30, 2022 for the Interactive High-Touch Coaching™ Experience!
Explore the 10 "Pulses" of the BWHI coaching model
Apply them to successfully reach program goals
Sharpen existing coaching skills
Evolve through engagement in activities, events and more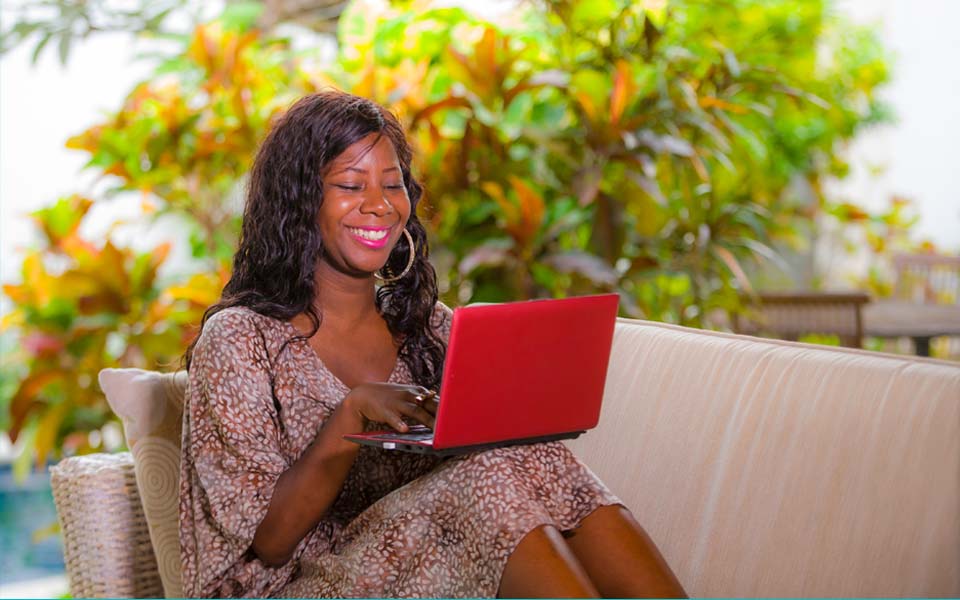 High-Touch Coaching™
Conference Circuit Descriptions
(Subject to Change)
Interested in transforming lives? Don't miss this opportunity to learn BWHI's signature coaching method from BWHI Master Trainers and Lifestyle Coaches serving as guides through best-in-class, culturally appropriate, strategies to enhance the National DPP delivery!
HT Pulse: 1. Respect for the lived experience of women of color, which influences all aspects of their lives.
THE WIZ LESSON: Find and Follow Your Own Yellow Brick Road
Each participant's path in the DPP is shaped by their experiences. High-Touch Coaching helps them to embrace their experience as power to chart their own course to lifestyle change success.
HT Pulse: 2. Awareness of how intersectionality can create a bigger challenge for women of color.
THE WIZ LESSON If you stick to your yellow brick road, you'll overcome your obstacles.
The social and political identities of program participants can create a twister effect on their journey to better health. High-Touch Coaching empowers them with strategies to weather the storms and overcome obstacles to lifestyle change.
HT Pulse: 3. Thoughtful, authentic, and participant-centered engagement that builds trust and credibility.
THE WIZ LESSON Treasure the Friends You Find
Lifestyle change can sometimes make participants feel like strangers in their circle of family and friends that may not understand or seem supportive of their journey. High-Touch Coaches create environments that encourage group members to be sources of support, motivation, and even accountability for each other while also teaching them how to build social connectedness in and outside the group.
HT Pulse: 4. Personalized/customized learning in response to diverse personalities, learning styles, needs and realities.
THE WIZ LESSON Do Not Be Afraid to Dream in Color- an innovative mind leads to the most memorable experiences and greatest rewards.
Lifestyle change opens a world of possibilities for program participants learning ways to make healthy food choices and increase their physical activity. High-touch coaches challenge participants to be imaginative, adventurous, and to realize their dreams of being their healthiest best selves.
HT Pulse: 5 Cultural and linguistic tailoring of program content, strategies, and activities.
THE WIZ LESSON Emerald cities or ruby slippers aren't needed. Everything you need is waiting for you... right at home.
The prospect of getting healthy can seem out of sync with the cultural norms and therefore out of reach for program participants. High-Touch Coaches adapt and help participants reimagine their surroundings, norms, and routines to net healthy results!
HT Pulse: 6 Creating a safe space for women to be reflective so they can self-assess and find their own solutions for change.
THE WIZ LESSON As the Lion best represented when he put aside his own fears to help his friends, real courage is facing your fears.
Fear of change is real, and fear of lifestyle change can be really challenging! High-touch coaches ensure the safety of the group process, provide support for participants' self-examination, and assists them to convert their fears to fuel that enables them to achieve their goals.
HT Pulse: 7 Knowing that the participant's voice is the most important voice in the room.
THE WIZ LESSON True power comes from within.
Participants often view lifestyle coaches as the provider of all the knowledge and strategies required for lifestyle change. High-Touch Coaches recognize and embrace the thoughts, interests, and experiences of each participant as the true source of their power and help them to harness it to drive change.
HT Pulse: 8 Accessible and consistent support and acknowledging that referrals to other resources is a must.
THE WIZ LESSON You can accomplish your goals if you believe.
While DPPs often make resources including referrals to outside supports accessible for participants, High-Touch coaches also help participants build their knowledge base, self-advocacy skills, and independence to identify and utilize needed resources for themselves.
HT Pulse: 9 High-Touch Coaches who are authentic, vulnerable, and build relationships.
THE WIZ LESSON Good friends can be found in the unlikeliest places.
Group facilitation is an essential part of the lifestyle coach role, but relationship building is just as important. High-touch coaches build relationships of trust with individual group members by openly sharing their own imperfection and vulnerability as shared opportunities for continuous growth.
HT Pulse: 10 High-Touch Coaches are also reflective and embrace their own uniqueness, and self-assessment.
THE WIZ LESSON There's no place like home.
Just as all program participants are different, lifestyle coaches are different as well. Through regular self-assessment and honest reflection, coaches continuously support their participants' and their own goals by embracing originality as the greatest superpower to stimulate their success.
Get Conference Updates in Your Inbox